Laptop / Notebook Repairs
Many faults can stop your laptop or notebook computer running well.
We can assist with any of these issues. Here are a few common issues:
Cracked laptop screen
If you've had an accident with your laptop / notebook computer  then you might have a cracked or smashed screen.
This is not the end of the world and quite often this damage can be repaired at a cost effective price.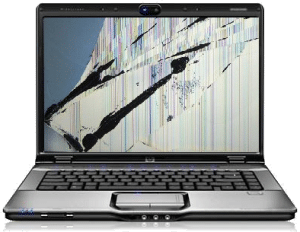 This is especially the case if the machine is still working fine and just the panel is broken (in the case of a laptop / notebook) or just the glass is broken (and the picture still looks OK, in the case of a Ipad or tablet).
We can also assist you with assessing your machine and providing a report to your Insurance Company if the damage is more substantial. Often we will find that a screen replacement will be around the same price, or less than your insurance excess anyway.
In order to provide you with a quote on the repair of your smashed screen we need to know some key information:
Make and Model of your device (For Example Toshiba Satellite L500 Notebook – model PSLS01-016002)
Description of what is wrong – for example is is just the LCD screen damaged (no damage to the plastic surrounds, or the hinges of the screen?)
If you wish us to provide a report to your Insurance Company, we will need to know the name of the Insurer, the Claim number and the branch or division that you've been dealing with.
You can drop in or courier us your damaged machine in for us to take a look at – we can generally give you a good idea what the likely costs to repair will be within 1 working day of receiving your equipment.
Overheating Laptop / Notebook:
If your computer or notebook is overheating, it can cause problems such as the computer locking up, blue screening or crashing, and if left long enough can also cause permanent damage.
Because computers have fan units which suck in and then blow out air, they are magnets for attracting dust and grime. This can be even more true when used in a dirty environment like a factory or workshop, or even if used in bed where lint and fluff can get sucked into the fan unit.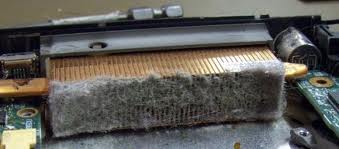 The good news is that usually it is pretty easy to dismantle your computer and clean out the heatsink and fan units. You do need to be careful doing this not to use brushes or cloths which might cause static damage to the electronics inside your computer. Also be careful using a vacuum cleaner or compressed air not to get too close and blow or suck any components or jumpers off the motherboard. If you are in any doubt, we strongly recommend bringing your computer in to have us service it for you. We can clean your machine out and replace the fan if necessary.
Tablet (iPad, Galaxy Tab, Surface Pro) Repairs
Have you broken the screen on your Apple iPad, Samsung Galaxy Tablet or Microsoft Surface Pro Tablet?
We can help you repair your machine.
Apple iPad Screen Repairs: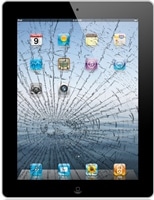 There are many models of Apple iPad and we can repair them all. If your screen's glass is smashed but the picture is still there and looks find then you just need a new touch screen / digitizer unit.
The cost to repair an Ipad Ipad2 Ipad3 or Ipad4 with a smashed glass/digitizer panel, but with no other damage (working LCD where you can still see the picture) and no damage to the corners of the unit is generally $120.00 plus GST. An Ipad Mini is generally more expensive – around $180.00 plus GST.
Please treat these prices as an indication only – once we know exactly what we're dealing with we can give you an accurate quote.
If your iPad has badly damaged corners this can make the repair of the screen more difficult or impossible. We may be able to replace your iPad's chassis to resolve this issue.
If your screen isn't working either then you may need a LCD screen and digitizer. Please contact us for a quote on this service.
Samsung Galaxy Screen Repairs:
Samsung have even more models of Tablet on the market than Apple. Because there are so many models on the market we need to know your exact model number (printed on the back of the unit near the bottom usually) before we can quote you on a repair.
Microsoft Surface Pro Screen Repairs: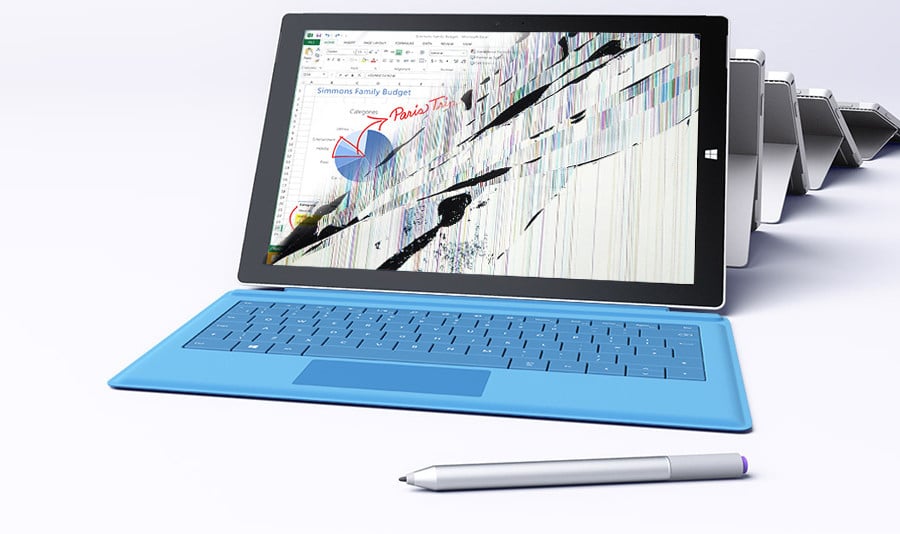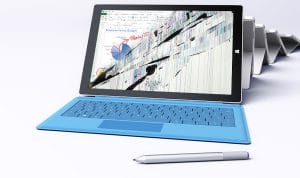 The Surface Pro tablet is a difficult repair and there are not many providers in New Zealand undertaking repairs of these units. The cost of a replacement screen is quite expensive, however we can repair them. Please contact us for more information on this service.